New packaging and reformulation at 80 proof complete Celtic Honey's transition into the flavored whiskey category   
ST. LOUIS (Aug 22, 2023) – Celtic Honey – inspired by a honey mead recipe from the Irish Celtic tribes and believed to bring good luck – is poised to blaze a new trail with updated packaging and a new formulation that increases from 60 to 80 proof (30% - 40% ABV), transitioning the brand from a cordial to a flavored whiskey. Made in Northern Ireland with all-natural Irish honey, distilled Irish whiskey and flavors of native Irish flowers, plants and trees, Celtic Honey Beekeeper's Blend is set to reach retail shelves across the country by August at a suggested retail price of $24.99 per 750 ml bottle.
Celtic Honey Beekeeper's Blend features aromas of sweet vanilla, bee pollen and oak on the nose and flavors of clover, honey and vanilla spice on the palate. The blend is rounded out by a warm, yet delicate, finish with a welcomed note of Irish whiskey.
To complement Celtic Honey's new formulation, the brand features updated packaging with a modernized, simplified logo. While the bottle is the same, new Celtic Honey packaging features an elevated capsule enclosure, as well as foiled treatment on a craft-paper label for a premium look and feel.
"Celtic Honey Beekeeper's Blend is a great way to bring a touch of sweetness to any occasion," said Allison O'Brien, brand manager for Luxco's Irish Portfolio. "Highlighted by all-natural Irish honey, Celtic Honey Beekeeper's Blend adds a deliciously floral flavor and texture, whether you enjoy it over ice, as a shot or as an unexpected ingredient in a cocktail."
To find a bottle or learn more, visit celtichoney.com.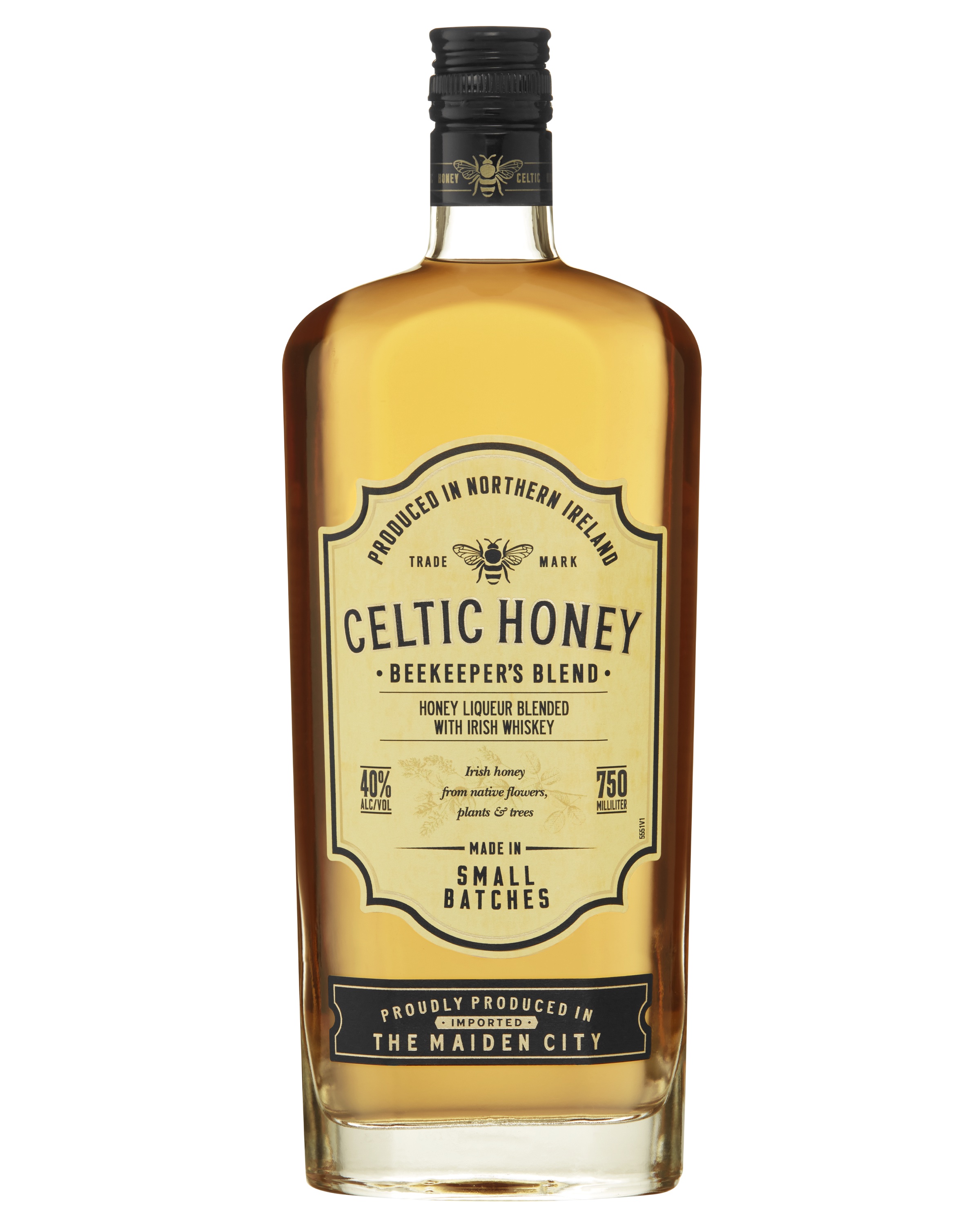 About Luxco
Founded in St. Louis in 1958 by the Lux Family, Luxco is a leading producer, supplier, importer and bottler of beverage alcohol products. Our mission is to meet the needs and exceed the expectations of consumers, associates and business partners. Merged with MGP Ingredients, Inc. in 2021 (Nasdaq: MGPI), Luxco operates as MGP's Brands Division and manages all MGP/Luxco brands. This extensive and award-winning spirits portfolio includes well-known brands from four distilleries: Bardstown, Kentucky-based Lux Row Distillers, home of Ezra Brooks, Rebel, Blood Oath, David Nicholson and Daviess County; Lebanon, Kentucky-based Limestone Branch Distillery, maker of Yellowstone Kentucky Straight Bourbon Whiskey, Minor Case Straight Rye Whiskey and Bowling & Burch Gin; Jalisco, Mexico-based Destiladora González Lux, producer of 100% agave tequilas, El Mayor, Exotico and Dos Primos; and Ross & Squibb Distillery in Lawrenceburg, Indiana, where Remus Straight Bourbon Whiskey and Rossville Union Straight Rye Whiskey are produced. The innovative and high-quality brand portfolio also includes Penelope Bourbon, Everclear Grain Alcohol, Pearl Vodka, Saint Brendan's Irish Cream, The Quiet Man Irish Whiskey, Green Hat Gin and other well-recognized brands. For more information about the company and its brands, visit luxco.com.