Limited release of hand-selected, six-year-old rye whiskey puts Lawrenceburg, Indiana, distillery's 175-year rye tradition on full display   
ST. LOUIS (August 17, 2023) – Lawrenceburg, Indiana-based Ross & Squibb Distillery announced the newest member of the Rossville Union Straight Rye Whiskey brand family: Rossville Union Bottled in Bond Straight Rye Whiskey. Hand-selected by Ross & Squibb Distillery Master Distiller Ian Stirsman, Rossville Union Bottled in Bond Straight Rye Whiskey is set for limited release of 3,000, 6-in cases in time for National Rye Month this month and will be available at select retailers at a suggested price of $49.99 per 700 ml bottle.
Aged six years and offered at 100 proof, Rossville Union Bottled in Bond Straight Rye Whiskey features a mash bill consisting of 51% rye and 49% barley malt. This release was distilled in March of 2017.
"I'm proud to continue Ross & Squibb's tradition of creating high-quality rye whiskey that dates back to 1847. Since that time, we have worked to perfect our craft, giving our rye whiskeys unmatched character," said Stirsman. "For our Rossville Union Bottled in Bond Straight Rye Whiskey we combined our industry leading rye expertise with a new high malt mashbill to create something truly special.  We then let the barrels mature for a minimum of 6 years, resulting in aromas of sweet malt, dark chocolate, raisin and saddle leather with tasting notes highlighted by caramel and mocha with a rich, candied-fruit body, followed by a slight green-apple, malted-chocolate and cinnamon finish."
"With the growing American whiskey market, compounded by the craft-cocktail revival across America, we are seeing a growing interest and demand for dark, more-complex spirits," said Shanae Randolph, Marketing Director-Brands for MGP's Luxco Branded Spirits. "Rossville Union Bottled in Bond Straight Rye Whiskey arrives at just the right time, as it is made the way rye whiskeys are supposed to be and is perfect in cocktails made the way they used to be."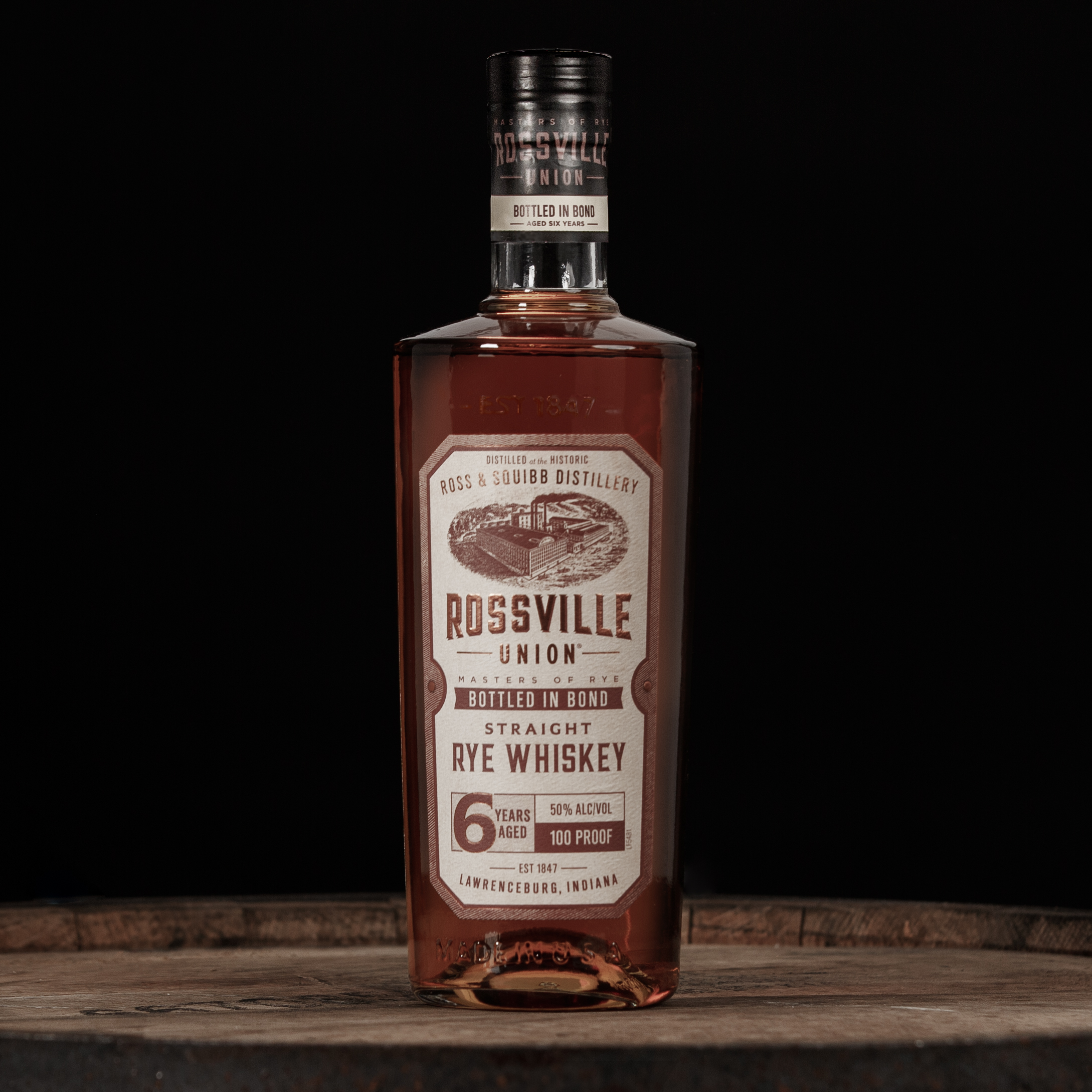 About Luxco
Founded in St. Louis in 1958 by the Lux Family, Luxco is a leading producer, supplier, importer and bottler of beverage alcohol products. Our mission is to meet the needs and exceed the expectations of consumers, associates and business partners. Merged with MGP Ingredients, Inc. in 2021 (Nasdaq: MGPI), Luxco operates as MGP's Brands Division and manages all MGP/Luxco brands. This extensive and award-winning spirits portfolio includes well-known brands from four distilleries: Bardstown, Kentucky-based Lux Row Distillers, home of Ezra Brooks, Rebel, Blood Oath, David Nicholson and Daviess County; Lebanon, Kentucky-based Limestone Branch Distillery, maker of Yellowstone Kentucky Straight Bourbon Whiskey, Minor Case Straight Rye Whiskey and Bowling & Burch Gin; Jalisco, Mexico-based Destiladora González Lux, producer of 100% agave tequilas, El Mayor, Exotico and Dos Primos; and Ross & Squibb Distillery in Lawrenceburg, Indiana, where Remus Straight Bourbon Whiskey and Rossville Union Straight Rye Whiskey are produced. The innovative and high-quality brand portfolio also includes Penelope Bourbon, Everclear Grain Alcohol, Pearl Vodka, Saint Brendan's Irish Cream, The Quiet Man Irish Whiskey, Green Hat Gin and other well-recognized brands. For more information about the company and its brands, visit luxco.com.